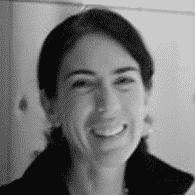 Danielle, our Event Assistant, oversees the volunteer component for our events. She masterfully manages the volunteer schedule, and would be your key point of contact. Please email Danielle to discuss opportunities. She would be happy to hear from you.
Since mesh started in 2006, we've made it our mandate to provide students first with the opportunity to volunteer so that you can get experience and build your network. This approach continues with meshmarketing.
Maybe you're studying event management, and would really like to see theory in action. Maybe you're in marketing, and would like to learn more about digital marketing. Or you're studying technology and really interested in networking with like-minded people. That's great, and we can find a place for you on our volunteer crew.
We are looking for reliable, hard-working, self-starting, independent, enthusiastic people who are excited about mesh and web 2.0.
As a conference volunteer, you will:
Work with other dedicated, talented leaders in the industry or academia
Learn from inspired leaders who have graciously committed to present
Get a "back-stage" pass to meshmarketing
Make a contribution to the overall success of the conference, and still attend sessions and events
We appreciate that you are offering your talents, your creativity, and your skills to help us. As a volunteer, you are at the center of activity and on the front-lines. You are instrumental in executing our conference vision. Every task that you do helps this event run better. We look forward to hearing from you.
Volunteer Qualifications
No experience necessary.  Customer service skills required. We are looking for enthusiastic, intelligent, reliable people.
Your Commitment
Volunteers must commit 4 hours minimum of work at the conference during Nov 6 or 7.  We are counting on a small team of highly interested volunteers to support the entire conference.
The Assignments
Registration Staff – You are the first impression and the info hub of the entire conference.
Behind the Scenes Conference Crew – You are the backbone of the conference–making everything happen smoothly under the direction of the mm12 Events Team.
Front-lines Conference Crew – You support the conference activities and are a source of information for attendees.
Volunteer FAQs
Over the years, Danielle has answered some questions often so we thought we'd share these frequently asked questions. If you have additional questions, please email Danielle.
Is there a minimum age requirement to volunteer?
Conference volunteers must be at least age 16 in order to volunteer.
If I volunteer, do I get to go see sessions for free?
Our volunteers are expected to commit time during the event, and yes, in exchange for a minimum of 4 hours, volunteers earn a conference badge. However, the volunteer commitment must be your top priority, and so you will not be able to change your schedule in order to see a session.
What do volunteers do?
Everything! Volunteer crews check in the registrants, they hang the banners, place the signs, pass out the tote bags, …etc.
Can I work all my volunteer hours prior to the event?
Any volunteer work prior to the event is minimal
I don't live in Toronto, can I still volunteer?
We accept a limited number of out of town volunteers. Out-of-town volunteers, like all volunteers, are responsible for all of their own travel and lodging arrangements.